Lisa Schoonerman, a former publishing executive, and Jan Zivic, an entrepreneur and former executive search consultant, have formed vibrantBrains to bring brain exercise to our community. Jan and Lisa are committed to providing brain workouts to make our lives–and brains–more vibrant. vibrantBrains offers invigorating, scientifically based training programs in a casual, community setting.
Because of their personal situations, both Jan and Lisa feel passionately that there is a need to spread the word that the normal effects of aging, such as memory loss and slower processing speed, no longer have to be inevitable; that people can take steps to maintain and improve certain cognitive skills.
Lisa Schoonerman, Founder

Lisa Schoonerman held a variety of technical and editorial positions with the Thomson Corporation in the Legal Publishing division (now ThomsonReuters), beginning in Rochester, NY and then coming to San Francisco to work for what was then Bancroft Whitney. Lisa's work for Thomson included a 3-year assignment in the UK, where she was Editorial Director of the group providing content for Westlaw UK, the first international application of the Westlaw database.
After Thomson, Lisa joined Continuing Education of the Bar (CEB), a part of the University of California. At CEB, Lisa's role was the head of the Product Development department. She resigned in 2006 to take some time off and pursue her next career, which led to vibrantBrains. Lisa and Jan formed vibrantBrains at the beginning of 2007, and opened doors for business in December 2007.
Lisa also volunteers as a mentor for FirstGraduate, a Bay Area non-profit whose mission is to help kids graduate from high school and become the first in their families to graduate from college (www.firstgraduate.org). She is happy to be matched with a lively, talented young woman named Sandra, who is pretty good at helping Lisa keep things real.
Jan Zivic, Founder

Jan Zivic has served as an active professional and community member in the Bay Area for over thirty years. Jan's interest in Brain Fitness is very personal. She suffered a traumatic brain injury after an automobile accident several years ago, and experienced the concept of neuroplasticity first-hand as she rehabilitated from not being able to walk or think rationally to restoring much of her previous functioning.
Jan was first employed in San Francisco by both Crown Zellerbach and Castle and Cooke in corporate recruiting roles. Later, she became a partner with the international consulting firm of Heidrick and Struggles before creating her own firm, The Zivic Group, Inc. which she managed for eleven years until it was acquired by another industry leader, Spencer Stuart.
Having participated on a number of state, community, and educational boards, Jan has served in a variety of leadership roles. Those experiences include the Board of Directors of the Yerba Buena Center for the Arts where she currently serves as President of the Board, the Library Commission of SF, the California Executive Recruiters Association (its first female President), the Katherine Delmar Burke Independent School, and The Family Services Agency of SF (again, as the first female President of the Board). For her dedication in those positions as well as her far reaching fund raising accomplishments for non-profits, Jan was recognized as The SF Cable Car Awards "Woman of the Year," and later as the recipient of the Maya Angelou Community Leadership Award, from the University of California, San Francisco Medical School's Center Of Excellence.
Mary Boerman, Manager
Mary A. Boerman is a University of Rochester graduate with a dual degree in Brain and Cognitive Science and Linguistics. At the University of Rochester Mary focused on language development and acquisition in children and across lifespan. She spent three years working at The Rochester Baby Lab which studies how young infants perceive visual and auditory stimuli, how they learn about these stimuli, and what brain mechanisms are involved in these abilities. This experience gave her a solid foundational understanding of how the brain develops and sparked her interest in adult brain plasticity, which lead her directly to vibrantBrains.
Paul Nussbaum, Ph.D. Chief Scientific Officer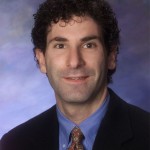 Doctor Nussbaum is a licensed clinical neuropsychologist in the state of Pennsylvania. Having earned his Doctorate in clinical psychology from the University of Arizona in 1991, Dr. Nussbaum completed his internship and Post-Doctoral fellowship at Western Psychiatric Institute and Clinic, University of Pittsburgh School of Medicine. He is an adjunct Professor in Neurological Surgery at the University of Pittsburgh School of Medicine.
Doctor Nussbaum has 25 years experience in the care of older persons suffering dementia and related disorders. An expert in neuroanatomy and human behavior, Dr. Nussbaum has published many peer reviewed articles, books, and chapters within the scientific community.
Dr. Nussbaum is an international leader in the area of brain health lifestyle. His books on brain health including his 2010 Save your Brain and 2009 Your Brain Health Lifestyle: Application to the School, Library, Corporate Setting, and Home are easy to read and informative guides to increasing the health of your brain. Doctor Nussbaum educates the general public on the basics of the human brain and how to keep the brain healthy over the entire lifespan. He has presented his views on brain health at the United Nations and National Press Club. His keynote presentations across the nation are both informative and fun and he is often interviewed by the local and national press/media.
Click here to visit Dr. Nussbaum's website.